Medjool Date Palm Fields And Farms
Palm Tree Wholesale Sales
By Palm Professionals Company
---
Phoenix Dactylifera

Also Commonly Referred To As:

"Dac" short for Dactylifera
"Diamond Cut Date Palm"
"Medjool Date Palm"
"Oasis Style Date Palm"
"Resort Style Date Palm"
"True Date Palm"
---
In the photos below, you will view pictures of the
Phoenix Dactylifera Medjool Date Palm Tree growing fields and farms.

...We Supply And Install Medjool Date Palm Trees In
Alabama, Arizona, California, Florida, Georgia, Louisiana, Mississippi, New Mexico, South Carolina, Texas,
And Also Import/Export.

---
---
We Have Every Size Phoenix Dactylifera Medjool Date Palm For Sale
...And Even Can Find Extremely Rare Specimen Date Palm Trees As Shown Below.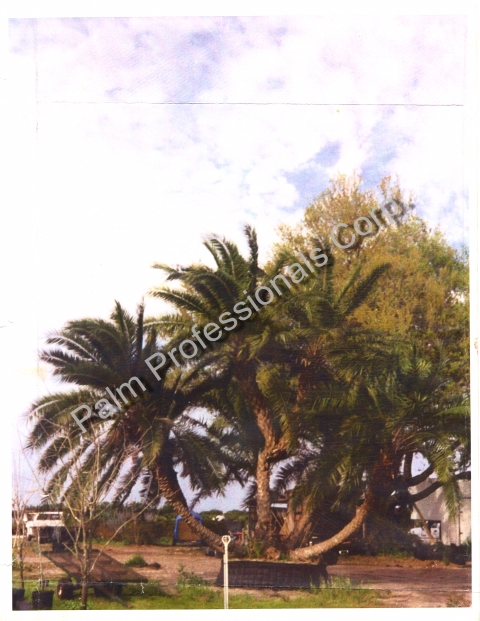 Palm Professionals Company


---
CLICK HERE To See Other Medjool Date Palm Projects Using
The Palm Professionals Company.
---
---
For information on buying Medjool Date Palm Trees in Houston or purchasing other palm trees in the Houston area that are for sale:

Call The Palm Professionals Company Today At 713-621-PALM (7256)
Schedule A Tour To visit our Houston Area Palm Tree Collection And talk with a palm tree specialist for free at:

20113 Southwest Freeway
Sugar Land, TX. 77479
CLICK HERE To Browse The Largest Selection Of Palm Trees Available In The Houston Area, Find Out Where To Buy These Quality Palm Trees and Talk Personally With Houston's Palm Tree Specialists.